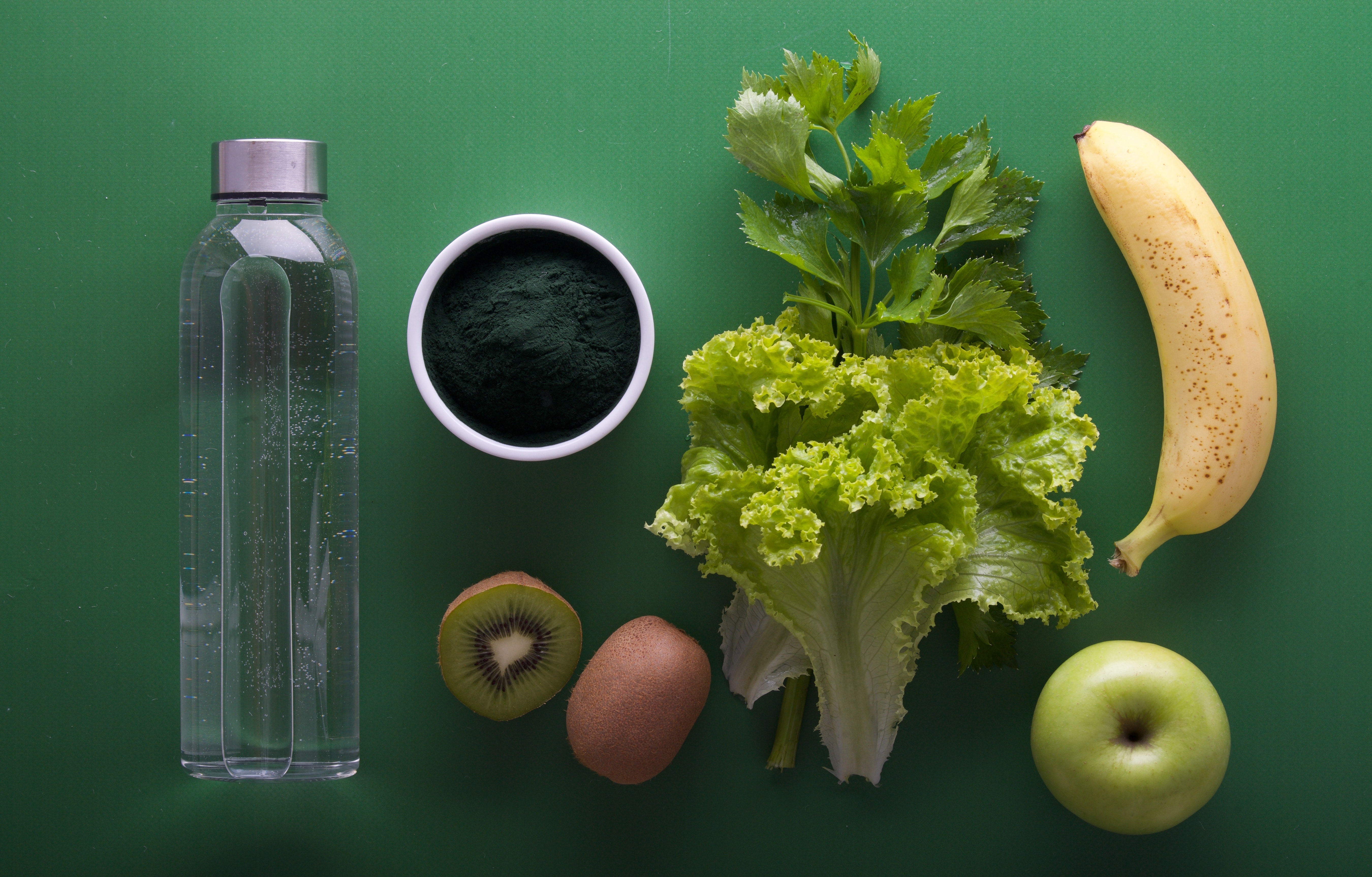 Is there anything green powders can't do?
From helping you get the vital nutrients your body needs, to fighting off inflammation, and improving your immunity, energy levels, and hormonal health, green powders are quickly becoming a dietary staple.
In fact, a study in the Journal of Chiropractic Medicine found that 40 men and women who took a green powder blend for 90 days managed to reduce their blood pressure and inflammation in the body, as well as improve exercise endurance.
There's a catch, though: Not every green powder out there is created alike. While many green powder producers make sure to include beneficial additions like pre- and probiotics and digestive enzymes, many others add unnecessary filler content and artificial sweeteners.
With this list of ingredients, taking green powder for inflammation control could actually make you feel worse.
In this article, you'll learn about 7 of the best green powders for inflammation, which give you exactly what you need without adding anything you don't.
7 Best Green Powders To Fight Inflammation
You could be looking to incorporate green powders into your diet for many reasons..
Perhaps you need a higher daily intake of nutrients from super greens. Maybe you're considering super greens for weight loss, as an effective way to manage hunger and still get the energy you need to workout.
These are all valid benefits. But when you choose to increase your fruit, veggie, and plant intake, you're doing your body an even more significant and big favor:
You're handing it the tools to transform into a lean, mean inflammation-fighting machine. However, that always depends on the formula's ingredient list.
For example, green powders that include ingredients like blueberries, spirulina, and kale are high in antioxidants. Since antioxidants are key for fighting inflammation in the body, these are the types of green powders that you want to keep an eye for.
However, it's just as important to find formulas and manufacturers that don't include unnecessary additives or overly-process the ingredients so that they're no longer beneficial.
So, without further ado, let's dive into 7 of the best green powders for inflammation currently out there.
#1. Get Your Greens
First up is our all-time favorite green powder for inflammation, Get Your Greens. According to fit and healthy foodies who have tried the nutrient-rich blend of super greens, these are "the smoothest tasting greens ever," with no aftertaste or unnecessary additives.
Instead, Get Your Greens packs a nutritional punch made of:
24 plants and fruits
Digestive enzymes
Healthy probiotics
Inflammation-fighting antioxidants
Leafy greens
The best part is that every ingredient is organic, vegan, and 100% non-GMO.
The antioxidant blend contains powerful and proven foods like apples (a source of key phytochemicals quercetin, catechin, phlorizin, which, studies show, inhibit cancer cell proliferation), carrots, blueberries, beetroots, cabbage, and more.
You can easily add a scoop of Get Your Greens to almost anything — blend it up in a smoothie or even add it to your protein pancake butter for daily inflammation-fighting goodness.
#2. Anima Mundi Liver Vitality Greens
Next up on the list of the best green powders for inflammation is a heavy-hitting, detoxifying, alkalizer for your liver. This runner-up from Anima Mundi Apothecary contains key ingredients designed to target your liver, boost your metabolism and energy through the day, and protect you from inflammation.
Again, finding the right green powders for inflammation comes down to two things: which ingredients are used (and which are left out), and how they are processed.
In the case of Liver Vitality Greens, Anima Mundi uses ingredients like:
Dandelion root — One of the best herbal remedies for a natural liver cleanse.
Moringa — Lowers blood sugar, improves metabolism, and is proven to reduce inflammation.
Chlorella — Helps to detoxify the body of heavy metals.
Spirulina — An important protein source.
Turmeric — A proven anti-microbial and anti-inflammatory.
Milk Thistle — An herb specifically used as a cure for fatty liver disease.
Why focus on the liver? Anima Mundi's green powder makes a compelling case for why you should target inflammation by detoxifying the organ whose job is to clear out toxins.
In other words, In other words, toxins - both environmental and internal - can also lead to inflammation.
The idea is that if you focus on cleansing your liver of toxic build-up, it will more easily and efficiently then clear out the factors contributing to inflammation in the body.
Anima Mundi's process also uses highly bioavailable ingredients, so you can be sure that your body is soaking up all the benefits of this green powder.
#3. Vital Proteins Collagen Beauty Greens
Sometimes, you need more than just super green powders for inflammation. Well, you need that — but you'd also like to get in a few other "goodies."
Vital Proteins' Collagen Beauty Greens does just that — it gives you a helping handful of green powder ingredients like kale, spinach, alfalfa, and barley grass. In addition, the blend includes marine collagen peptides and hyaluronic acid, designed to target healthy skin, nails, and hair.
They top this beneficial blend with probiotics and a subtle coconut flavor made from organic coconut water.
#4. Organic Traditions Probiotic Super Greens with Turmeric
Another way to amp up your serving of green powder for inflammation is the use of turmeric. This natural herb's active ingredient, curcurmin, has been a proven anti-inflammatory for hundreds of years.
First used as an Ayurvedic cure, turmeric can decrease swelling, cool down and heal burnt skin, and even reduce pain in people with osteoarthritis. Besides this, research shows promising results in other inflammation-related conditions such as certain cancers, diabetes, and irritable bowel syndrome (IBS).
With Organic Traditions' Probiotic Super Greens, you'll also get chlorophyll, an abundance of vitamins K and A, potassium, iron, and protein from ingredients like:
Alfalfa
Chlorella
Spirulina
Matcha green tea (for energy)
Kamut
Oat
Barley grass
Wheat grass
Turmeric boosts the anti-inflammatory component and the addition of pre- and probiotics ensures optimal gut and digestive health. That's why it's perfect for individuals who suffer from issues like Crohn's disease and IBS.
#5. Garden of Life Superfood Juiced Greens
Garden of Life Superfood Juiced Greens is a special blend that helps the body to alkalize and detoxify. It's similar in composition to Anima Mundi's Liver Vitality Greens but there's more of a focus on total-body wellness.
As such, this green powder for inflammation is Stevia-free, vegan, certified organic, with no grass fillers. Instead, Garden of Life uses a blend of fresh-juiced veggies, greens, and sprouts to create a nutrient-dense formula.
What's special about Garden of Life's process is that their green powder gives users all the benefits of fresh-pressed juice in powder form.
This means that you'll be getting in a smorgasbord of vitamins, minerals, antioxidants, amino acids, and essential fatty acids in a way that allows the body's natural enzymes to extract efficiently and completely without the same number of calories as juicing.
The formula is also intended to provide immune support, detoxify the body, and maintain healthy blood sugar levels.
#6. MIJA Naturals Superstar
MIJA Naturals Superstar is another green powder for inflammation you should consider if you're looking to address a host of issues at once.
Like Get Your Greens, Mija Naturals' "Superstar" supergreens promises a formula that's free of fillers and an extraction process that retains the bioavailability and nutrient profile of all ingredients.
This green powder for inflammation includes seven distinct categories of ingredients:
Anti-inflammatories
Stress-relieving adaptogens (such as Ashwagandha)
Full Spectrum antioxidants and minerals
Microflora (for gut health)
Plant-based proteins
Phytonutrients
Energy balancing herbs
MIJA Naturals Superstar formula re-balances the body, which is important for those trying to get their hormones or energy back on track naturally.
#7. Dr. Mercola Fermented Greens
We couldn't conclude our list of the 7 best green powders for inflammation without mentioning Dr. Mercola's Organic Fermented Greens.
Besides the usual suspects that make high-performing, good quality green powders so beneficial, this blend does something a little different than the rest.
Not only does the formula include organic ingredients such as grass, vegetables, sprouts, herbs, and algae, it packs these ingredients through a process of fermentation that makes it easier for your body to absorb them.
The natural fermentation process makes it easier for your body to digest and it also reduces the intensity of naturally occurring sugars. Since sugars are a part of inflammation in the body, this could be useful for those who are looking to manage their diabetes.
Their unique process is also why, despite using natural sweeteners like monk fruit extract, this green powder for inflammation has 0 grams of sugar per serving.
Wondering if green powders are worth your money? Check out this article to find out!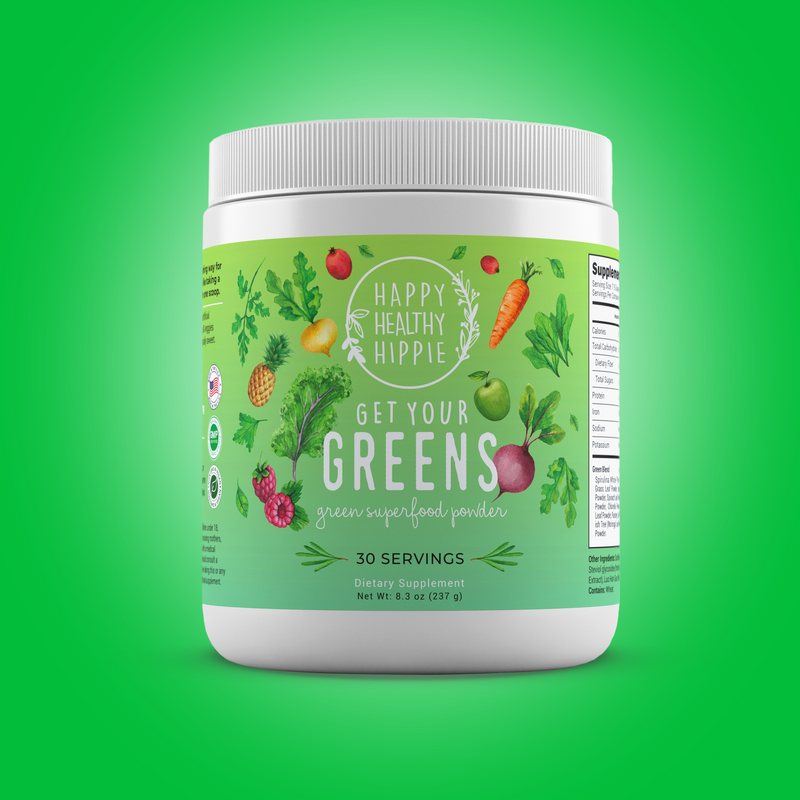 Get Your Greens provides essential nutrients to start your day healthy and energized.
Clean Energy Boost Supplement - helps promote healthy cells

Superfood Ingredients - 24 amazing fruits and vegetables

Enhanced Immune Support - packed with antioxidants

Naturally Delicious!
Try it risk free with our 60-Day Money Back Taste Guarantee.
Shop Get Your Greens
Conclusion
Here's a quick rundown of what you need to know if you're planning to add green powders for inflammation:
You want a mix of dark, leafy greens, other fruits and veggies, and "sea" vegetables like spirulina and chlorella (algae) or kelp.
Additions like pre- and probiotics, collagen peptides, and superfoods like ginger and turmeric can provide anti-inflammation support, immune boost, and digestive aid you're looking for.
Avoid "fillers" like wheat, soy, and artificial sweeteners. These actually further lead to inflammation in the body.
Ask about the process of extraction because this will tell you whether the ingredients are primed to be bioavailable and well-absorbed by your body.
Only choose brands like Happy Healthy Hippie that use organic, 100% non-GMO ingredients.
Got that? Now mix a scoop of your favorite green powder and get on the road to wellness, stat!