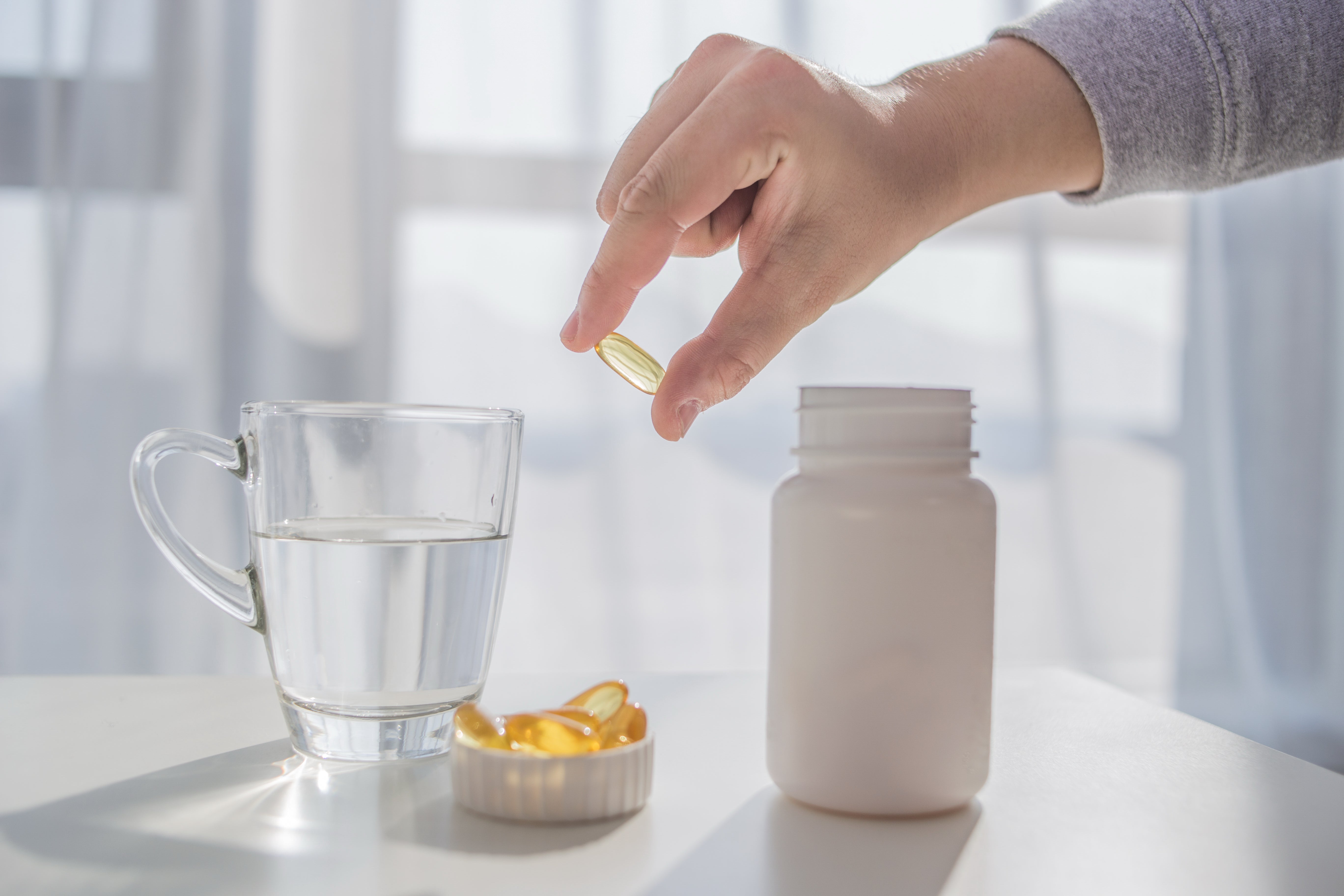 The postpartum lactation journey can come with difficulties. Sometimes your milk supply does not exactly match what your baby needs.
Milk supply can be low because of medical reasons, like complications during birth or other underlying conditions.
Whichever the case, lactation supplements can help with your milk production.
You might be turned off by the idea of downing supplements when you're breastfeeding, but there ARE healthy options out there.
To make your life easier, we've compiled a list of the best lactation supplements in 2021.
Read on to find the best option for you.
Image
Product
Features
Link

Pump It Up
Happy Healthy Hippie

Promotes milk release
Provides relief for tummy irritants
Calms postpartum stress

Check Price
Maxi Lactation Pure & More
Maxi Health

Enhances milk production in a natural way
Made of high-quality vitamins and herbs

Check Price
Fenugreek Seed Capsules
Best Naturals

Fenugreek as an active ingredient
Supports lactation
Helps with cholesterol and cardiovascular troubles

Check Price
Fenugreek Organic Supplement
Oregon's Wild Harvest

Supports lactation in nursing moms
Traditionally used for maintaining digestive and respiratory health

Check Price
How Lactation Supplements Work
Lactation supplements, formally called "galactagogues," contain herbs and vitamins that boost up your prolactin. Prolactin is the hormone responsible for the production of your breast milk.
Although not well-researched, women all around the world have been using lactation supplements for centuries...and with great success!
To increase your chances of producing more milk through lactation supplements make sure that you are:
Drinking enough water
Getting a LATCH evaluation
Pumping and massaging your breasts
Getting enough sleep.
Picking the right lactation supplement.
And that brings us to our next point...
How to Choose a Lactation Supplement
All moms are different, so you can't take a one-supplement-fits-all approach. We wish it was that easy!
These tips should help you narrow down the best choice for you:
See a lactation consultant. Breastfeeding specialists can determine which lactation supplement you should be taking. They also examine your baby's latching and milk intake.
Check for allergies. Examine the list of ingredients in each supplement and see if you have any allergies, like nuts, fruit, or gluten.
Consult your doctor. This should preferably be the same doctor that followed you throughout your pregnancy. He/she knows your medical history and can better determine if any of the ingredients in the supplement can be harmful to you or your baby.
Start with small doses. When you're trying out a new lactation supplement, it's best if you start small so that you can check for any unwanted side effects.
10+ Best Lactation Supplements of 2021
#1. Pump It Up
Pros:

Cons:

100% plant-based non-GMO ingredients
Highly bioavailable nutrients
Supported by research
60-day money-back guarantee
Bonus: relieves you and baby from gas

Moms under 18 should consult a doctor
Can take up to a week to show effect for some moms
Pump it Up is our absolute favorite lactation supplement. Your breasts feel fuller, your milk supply comes faster, and your baby is always left satisfied. It's vegan-friendly and also gives you relief from postpartum symptoms.
It comes with a combination of natural herbs that yield no side effects. Pump It Up is manufactured in a CGMP facility to assure quality control. This lactation supplement is tried, tested, and trusted by moms.
#2. Maxi Health Lactation Pure & More
Pros:

Cons:

Enhances milk production naturally
Combines high-quality vitamins and herbs
Vegetarian, gluten-free, no artificial flavors

Low tolerance, not sustainable for long term use with some moms
Dosage is high at nine capsules per day
Maxi Lactation Pure & More enhances milk production without the need for other drugs. The formula is non-synthetic, pure, and potent. It features a mix of herbs so you're bound to find something that works for you. The packaging features a whooping 270 capsules, which is sustainable for an entire month.
#3. Best Naturals Fenugreek Seed Capsules
Pros:

Cons:

Fenugreek as a premium herb
No artificial color, flavor, or sweeteners
GMP certified

Only one active ingredient
Can bring side effects for the digestive system

Fenugreek is a green herb found in the Middle East. The herb supports women's post-natal health and is safe to use. Fenugreek is used as a dietary supplement for nursing moms and it's potent, especially in seed powder form. Best Naturals Fenugreek Seed Capsules don't contain any allergens and support healthy cholesterol and glucose level in addition to lactation.
#4. Oregon's Wild Harvest Fenugreek Organic Herbal Supplement
Pros:

Cons:

Fenugreek as an active ingredient
No artificial flavors and colors
Non-GMO

Contains gelatin
The smell of maple syrup might turn off your baby
Fenugreek makes a comeback in our top lactation supplements list because of its known benefits for increasing lactation. Oregon's Wild Harvest Organic Herbal Supplement provides responsibly sourced fenugreek to
help boost your milk supply
. The product is manufactured locally in the U.S. and is verified non-GMO by a third party independent lab.
#5. Happy Ducts Organic Herbal Lactation Support Supplement
Pros:

Cons:

Short term herbal support
Organic & wild-harvested ingredients
Highly absorbent and customizable due to its liquid form

Can increase blood pressure for some moms
Can enhance insomnia symptoms
If you suffer from plugged ducts, this supplement can keep your lymph system moving and can support your body in lactation. Happy Ducts is bio-available and comes in liquid form, so you can customize your drops to your needs. WishGarden is also committed to sustainability and has an ethical supply chain, so you can make sure you're not harming the planet while boosting your lactation.
#6. Pink Stork Total Lactation
Pros:

Cons:

Supports milk production, flow, and nutrition throughout nursing
Contains four herbs
No GMOs, gluten, or preservatives

It reduces milk supply in some moms
Can produce gas in your baby
Pink Stork, the company behind Total Lactation are women-owned and women-run. In addition to fenugreek, this lactation supplement contains thistle and fennel, all beneficial for natural support and maintenance of breast milk flow. The capsules are small and easy to swallow, and the recommended dosage is two per day.
#7. UpSpring Milkflow Lactation Supplement Drink Mix
Pros:

Cons:

Fenugreek, anise, and Cnicus as herbs
Concentrated formula
No artificial anything
A great alternative for moms sensitive to capsules

You can't take as-is
The formula can sometimes be inconsistent from purchase to purchase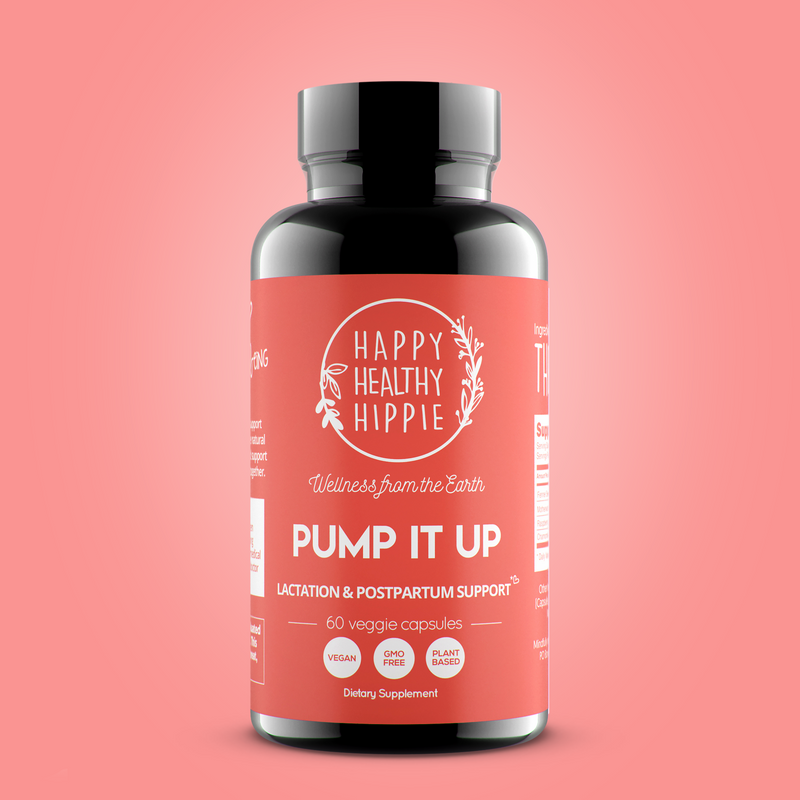 Pump It Up is a 100% plant-based supplement that supports you by:
Promoting faster let downs (milk release)
Supporting abundant milk supply so baby feels full and content
Aiding relief from the tummy irritants that frequently trigger gas
Promoting relief from postpartum symptoms for less stress, more happiness, and a wonderful new mom experience
Try it risk free with our 60-Day Money Back Guarantee.
Shop Pump It Up

The UpSpring Baby Milkflow lactation supplement has fenugreek AND blessed thistle. What sets it apart from other lactation supplements on this list is its hydrating effect. You can mix the concentrated formula with water, fruit juice, or add it to your smoothie. That also means you can't take it as-is, but it's a good alternative if you react negatively to taking supplements in pill or capsule form.
#8. Traditional Medicinals Organic Mother's Milk
Pros:

Cons:

Clinically tested for safety
100% USDA Certified organic
Recommended by lactation consultants

Includes spearmint
Side effects include tiredness and dizziness
Strong anise (black licorice) taste
If you're a fan of tea, you'll love this lactation supplement. It comes in compostable tea bags for easy consumption and contains no natural flavors. Packed with fennel, blessed thistle, anise, and fenugreek, Organic Mother's Milk from Traditional Medicinals is loved by moms for over 40 years. Their herbs are medicinal-grade and come from ethical trading partnerships.
#9. NusaPure's Milk Thistle Extract
Pros:

Cons:

Supports liver health and detoxification
No known side effects

Not as effective as fenugreek or fennel
Milk thistle has been used for over 2000 years to support liver health. One study found it also increases levels of prolactin, which increases milk production. If your body reacts badly to fenugreek or anise, you may find milk thistle as a good alternative. NusaPure's milk thistle supplement is a good place to start.
#10. Mommy Knows Best's Goat's Rue
Pros:

Cons:

A good alternative to milk thistle or fenugreek
No added ingredients
Allergy-friendly

Can decrease milk supply for some moms
Can produce stomach aches
Lactose intolerant

If milk thistle doesn't work for you or your baby either, goat's rue is another good alternative. Goat's rue is a potent herb known for breastmilk supply increase for many nursing moms. This supplement from Mommy Knows Best is free of peanuts, tree nuts, egg, soy, and gluten. It's also GMO-free and GMP certified.
Conclusion
You wouldn't be a nursing mom if you didn't worry about your milk supply at some point. Especially with the added pressure of being the sole provider of nutrients for your baby.
You can rest assured that there are many great supplement alternatives out there that can help you in your nursing journey.
We hope you found something that suits you and your baby on this list. We want to remind you to see your doctor or a lactation specialist to mitigate any unwanted side effects, especially if you've had complications or allergies in the past.
Stay healthy and strong!