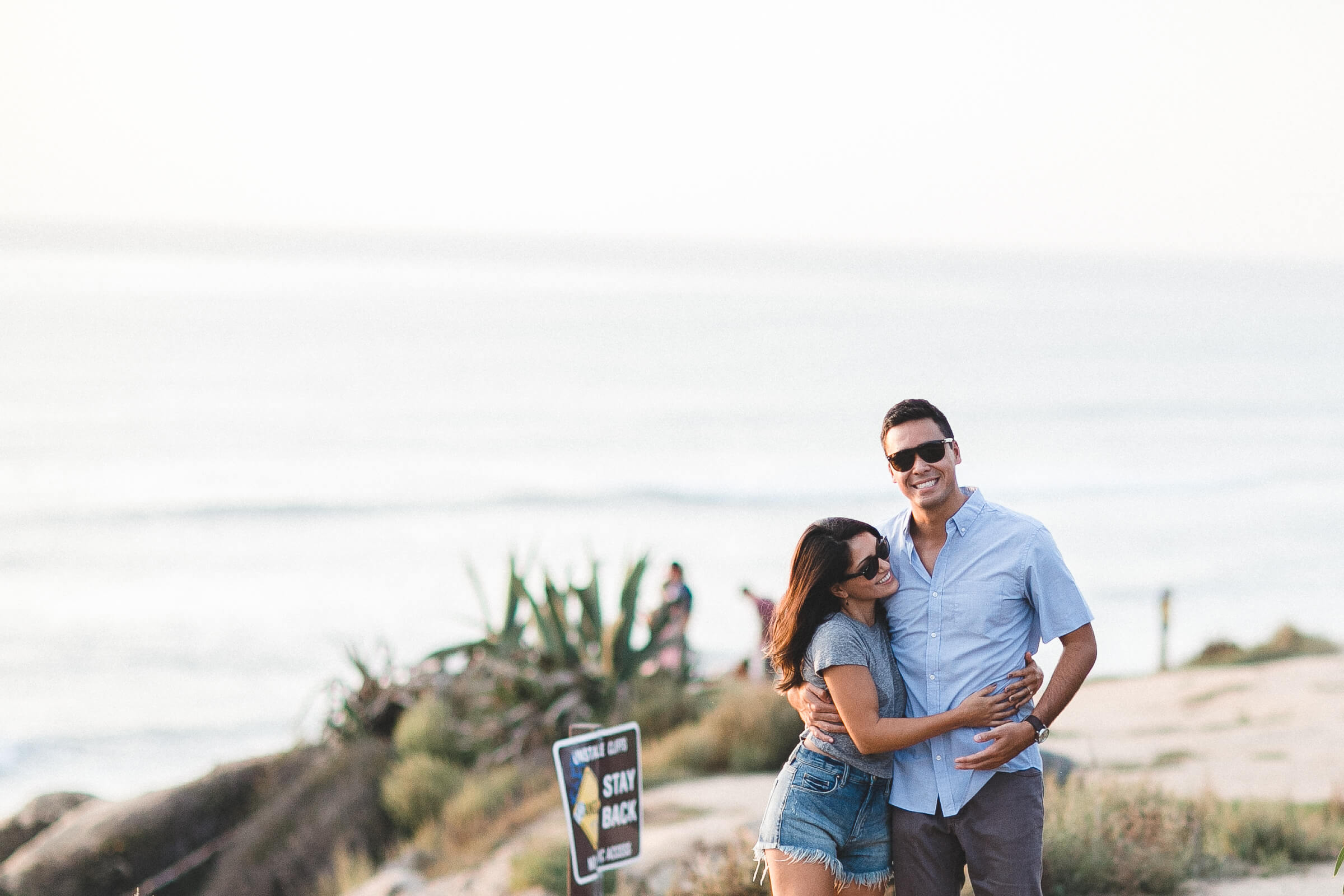 Keio & Kylie
Being newlyweds, we have created a new life together - a life that reflects us both and a life that we love.  We have figured out and learned a lot of things from one another. We have learned big and little things, from what our beliefs are as a unit to how many avocados we need to get us through the week (haha). We've created a lifestyle together that is rooted in wellness and love. We've got a good thing going here. Life is good.
Kylie (me)
I am a psychotherapist specializing in guided meditation & hypnotherapy. I also am a professor at a local university teaching in the development & clinical counseling program.  These are not jobs to me. These are loves.  At the root of this, I have a passion for wellness. Whether that be helping my client heal, or creating an engaging discussion with my students about the development of a healthy human; mentally, emotionally and physically - I love it.
Keio (my hub & co-founder)
Keio was born & raised in Bali, Indonesia. I know right? Bali! Keio has a natural inclination toward the simple pleasures that the world has to offer. He's been surfing since he was 4 years old. The ocean is his 2nd wife.  And for Keio, eating simply and from the Earth has always been a part of him.
Hippies
Our friends and family lovingly call us "hippies" because we live in a tiny beach town that is absolutely hippie central. We have a farmers market, free yoga, open mic nights, everything is walking distance, and there is even a communal garden. It's amazing. At least once a day we discuss how grateful and lucky we are to have snagged our first home in this neighborhood. They also call us hippies because on any day of the week you can catch us tending to our backyard garden or exploring new ways to enjoy natural wellness.  
The Dream
We had always dreamt of creating something all our own. Something that reflected our values. Something that we could share with others that would bring wellness to as many people as we could.  Something that again didn't feel like a job, but rather a love, and a contribution in a meaningful way.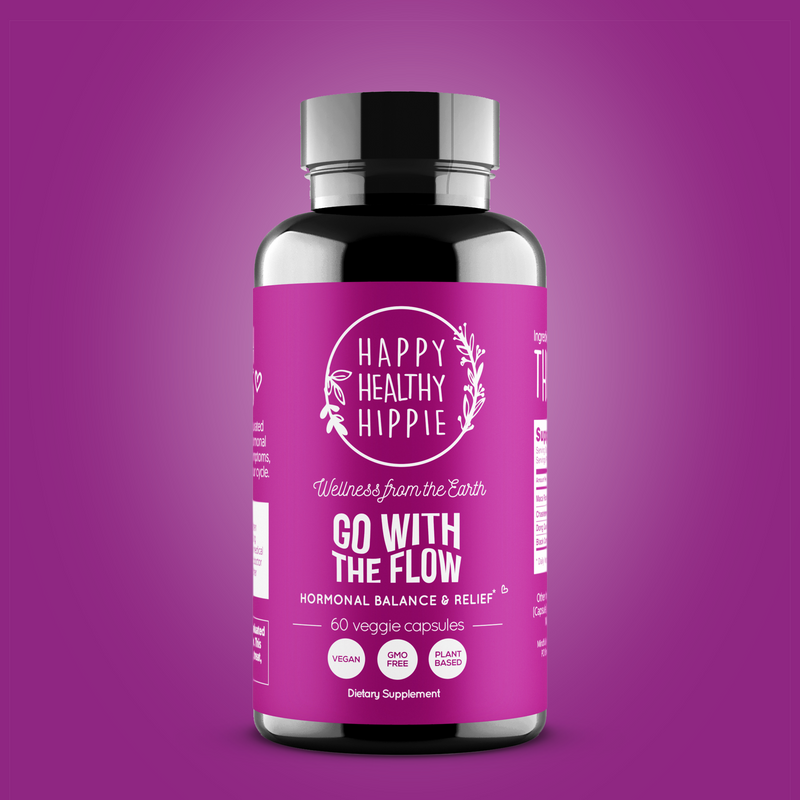 Go With The Flow is a 100% plant-based supplement that supports you by:
Menopause and PMS relief through herbal remedies
Balancing hormone levels

Providing mental & emotional relief
Reducing bothersome physical symptoms (acne, bloating, etc.)

Try it risk free with our 60-Day Money Back Guarantee. 
$29.95 $23.96
Try Today - 20% Off!
*Discount will be automatically applied at checkout.
Happy Healthy Hippie
So…We had arrived back in California and we were unbelievably jet lagged! We had just returned from spending 3 awesome weeks in Bali  visiting family. It was amazing as always.
We were lying in bed unable to sleep at about 3:00 in the morning, and that is when Happy Healthy Hippie came to life. We began energetically brain storming to each other what this company would be about and aim to do. Our convo included wanting to share our lifestyle with others which was rooted in enjoying the Wellness from the Earth. We wanted to create a brand that reflected our life style. A brand that is natural, effective, and curated with intention. We finally put a name to our dream, Happy Healthy Hippie, Wellness from the Earth.
And here we are
We are so happy with where this journey has led us. We have put our heart and soul into this beautiful creation. Whether it be through our products or the messages that we share, we hope that we can contribute to your health and wellness. That is the dream!
With love,
Kylie and Keio Lewis