Landing Page - Happy Collection

Sometimes, a little nutritional support can do wonders for an overactive nervous system. The I'm Happy Collection by Happy Healthy Hippie contains three excellent all-natural supplements that will help you manage your body's stress response and give you the physical & mental relief you are seeking.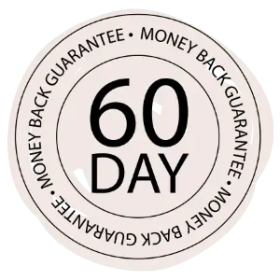 60 Day Money Back Guarantee!
We at Happy Healthy Hippie stand by the quality of our products. If you are not satisfied or the product doesn't meet your needs in the way you hoped, our return policy is simple. Just send us an email and your money will be on its way back to you.
Your purchase is always 100% guaranteed.

100% Plant Based
& NON-GMO

Highly Bioavailable
Nutrients

Supported by
Research Studies

Manufactured in
a CGMP Facility
J
Best supplements I've tried
I am obsessed with these supplements. My energy levels have gone up and I have no crash throughout the day. My brain fog is gone. So, so happy with this purchase!
>> replied:
Hi Jaci! How amazing to hear! We're SO excited this bundle is helping you feel your best. Your support means the world to us!
Great for relieving anxiety!
I struggle with PPD and anxiety, and so glad I found these products! I hate taking medication because of side effects, and the bundle I purchased is a great natural alternative! I have even purchased the bundle for a family member who also struggles with anxiety.
Wonderful extra support
I've never experienced the level of ongoing stress and anxiety as I am now due to multiple factors. I wanted to give myself a little extra support and this is it. I wouldn't say I feel different - I still feel stress and anxiety because those factors in my life haven't changed, but I seem to be able to handle it all better. I'm able to stay ahead of any overwhelming feelings which allow me to take a deep breath and feel better throughout my day which has been really amazing. Love the the support I get from the I'm Happy Collection - I'm honestly happier!