Landing Page - Go With The Flow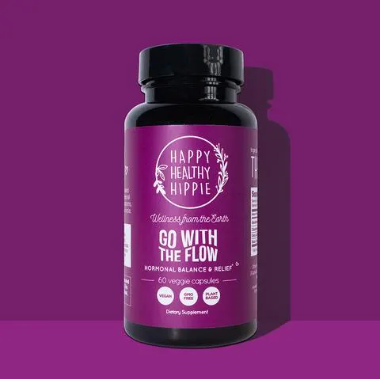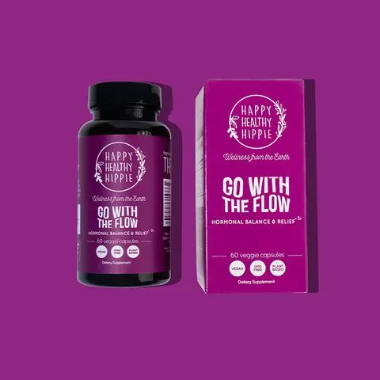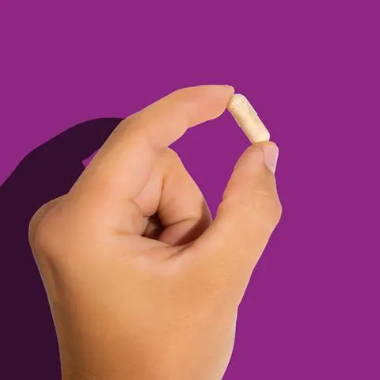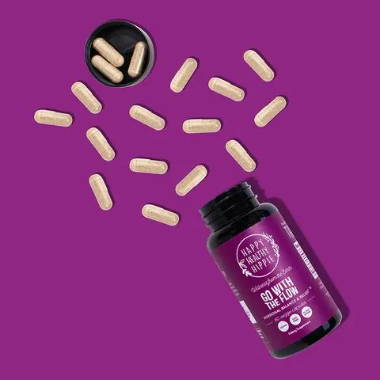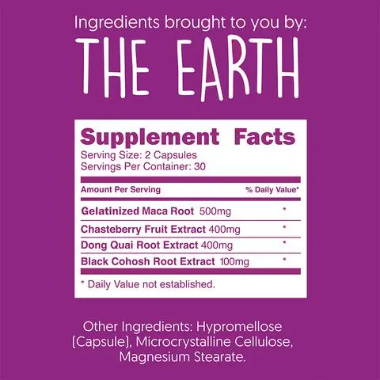 An intentionally curated collection of herbs that helps to balance hormones and reduce symptoms of PMS and menopause. A vegan friendly, gluten-free, non-GMO supplement consisting of four powerful herbs that allow you to go with the flow of your cycle and the many transitions that comes with it.

60 Day Money Back Guarantee!

15 % Free Shipping for Subscribers!
OVERVIEW
Each herb has been specifically chosen as they contain healing properties that may help relieve those pesky symptoms so that you can finally be at peace with your body and hormones.
 Allow yourself to go with the flow of your cycle and be friends with your hormones.

100% Plant-Based & NON-GMO

Highly Biovailable Nutrients

Supported by Research Studies

Manufactured in a CGMP Facility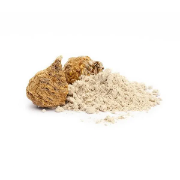 Considered one of the world's natural "superfoods", Maca root alleviates cramping, enhances energy, reduces hot flashes, and regulates mood swings. It does this by stimulating the endocrine gland which results in hormonal stabilization.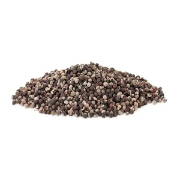 This well known natural remedy provides relief from the monthly symptoms of PMS, which can include breast tenderness, headaches, irritability, cramps, acne, and bloating. Chasteberry also improves female fertility by normalizing progesterone, which is an essential hormone for conception and pregnancy.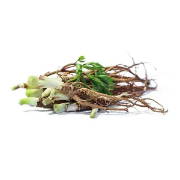 This herb has been used for thousands of year to help reduce PMS symptoms, increase libido, decrease sleep disturbances, and regulate the menstrual cycle.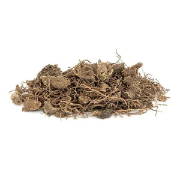 This herb is widely used to treat PMS, especially when it comes to sleep disturbances and irritability. It contains salicylic acid which mimics aspirin to relieve discomfort. Black Cohosh Root also contains positive effects on mood. It does this by activating serotonin receptors in the brain.

  Providing mental & emotional relief


  Reducing bothersome physical symptoms (acne, bloating, tenderness, & many others)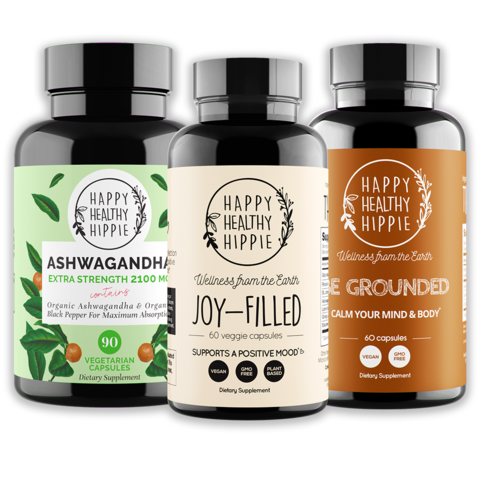 Life changer!!!
Pure life changer!! At 31 I was fed up with my menstrual cycle controlling my life. I didn't want to take birth control, so I suffered... Until now!! The past 2 cycles with go with the flow were amazing!! I honestly forgot I was on my period when I usually struggle with it for 2 weeks!! Im honestly beyond grateful for this product!
Check with doctor for long-term use
So I was a huge fan of this product and took it for about 8 months. I ended up stopping due to advice from my doctor because black cohosh isn't supposed to be taken for long amounts of time. I was really disappointed to hear this, as my mood was improving greatly! Around this time I had been seeing the doctor to try to find out why I had side pain, which eventually ended up with hospitalization due to elevated liver enzymes and fever (also following about two months of jauntice). While the cause is still unknown, there has been research surrounding elevated liver enzymes and black cohosh, and I've discontinued it out of caution. I don't mean to write this to scare anyone away, only to urge long term-users to check with a doctor.
HHH products
I love HHH supplements, go with the flow, pick me up, joy filled and ashwaganda. All are wonderful supplements ❤️
Too soon to tell
I have started the go with the flow capsules but have yet to see a change in my symptoms. I will give it 30 days to see if it has contributed to reducing my symptoms.
Very happy with this product
I have noticed a big change in my monthly cycle since taking these. I no longer suffer from terribly ovulation pain or period cramps. My mood has improved. I share them with everyone. ❤️
>> replied:
Hey Chelsea! This makes our day to hear the positive changes you're seen during your cycle. We're SO grateful for your support & sharing with everyone!